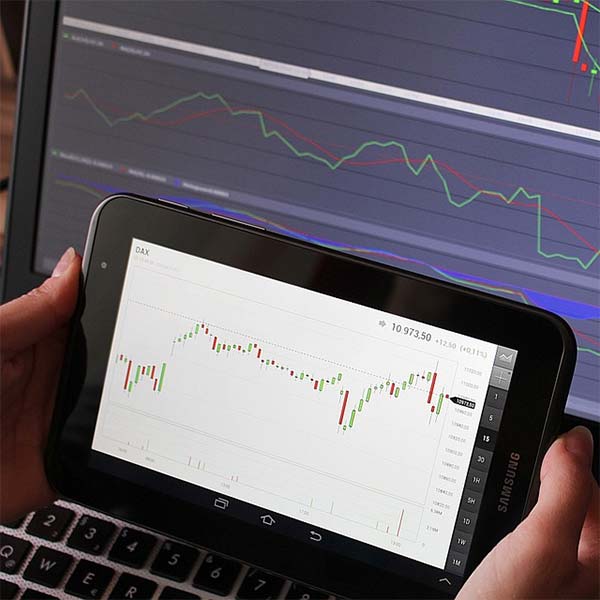 Minimize Mailing Costs, Maximize Revenue
Since its inception, CLI's Customer Acquisition & Development Division emerged as a leader in customized information solutions with a personal touch. CLI initiated its leadership by becoming one of the first to develop and integrate multi-title co-mailing, multi-buyer allocation, and source code matchbacks. Minimizing mailing costs while maximizing revenue proves most effective when an industry leader like CLI manages your computer service needs. CLI continues innovating with the creation of CLI ONEsource™, the first seamless, unified data repository for direct marketers. CLI ONEsource™ provides our customers an easy way to access and customize their data, providing new insights in developing contact strategies, increasing average orders, and optimizing customer value. CLI MATCHsource™, CLI SEGsource™, and RENTsource™ along with Matchback, MatchXL, Match360 and Hindsight are tools designed to help you leverage your data assets for increased revenue.
CLI incorporates the leading list hygiene methods to minimize mailing costs. CASS Certification, NCOA, LACS, and Nixie all lead to efficient lists without duplicates or wasted mailings.
We offer a variety of services in addition to the tools above to optimize your mailings, including:
Customized Database Builds
Superior Merge/Purge and Data Hygiene Technology
Modeling
Advanced Data-Mining Tools
Online Access to Data
Custom Reporting
---
[

Pre-Mailing List
Optimization
]
A direct mailing campaign can yield big results. It can also prove costly, and one of the biggest expenses is the rate you pay the Post Office. The good news is that there are significant discounts available from the Post Office, and CLI works to make sure you get every one of them.
Optimizing your lists before mailing can yield big discounts at the post office. Want to save as much as $2.50 per thousand pieces mailed? We know all the ins and outs of finding savings. Quite simply, our list optimization services improve your bottom line.
Presort & Co-Mail Optimization
Do you need to split your mail stream into multiple mail drops without sacrificing postal discounts? CLI knows how to optimize your mailstream across multiple mail dates without increasing your postage expenditures one dime. Do you do large, multi-demo code mailing? CLI's proven mailing expertise lets you optimize co-mailed demo codes across multiple mailstreams. CLI can identify records at the demo code level that you can isolate into their own mailstream. All this optimization happens without sacrificing ANY postal discounts. Our services simply provide additional savings at your printer by eliminating the cost of the electronic bind, where applicable.
LACS
LACS is another "before you mail" solution—it enables mailers to update lists when local authorities convert addresses. LACS improves deliverability and enables mailers to identify potential duplicates when merging files. You realize maximum address hygiene benefits when you combine LACS processing with NCOA. You can rest confidently in knowing that more good addresses go in the mail to markedly increase your profitability.
Postal Qualification
CLI's postal qualification software optimizes presorts to realize the maximum discounts allowed on every mail piece. We utilize BMC entry discounts, palletization, and Line of Travel (Enhanced Carrier Route) discounts. We also process multiple mailing piece weights to take advantage of USPS discounts and make use of electronic coding.
Add-A-Name
CLI's Add-A-Name program enhances postal discounts further. Add-A-Name performs quick processing to maximize carrier routes and ensure postal discounts. Our cutting-edge program pulls from a file of names that would not normally be mailed. These names, however, are guaranteed to mail at a lower postage rate, because the added volume these names bring decreases the rate of existing mail pieces, and the additional names are mailed at virtually no additional cost to you. Along with the financial benefits, any response from the additional addresses will boost your bottom line.
---
[

Match
360
]
Create marketing plans based on campaigns with the best ROIs. CLI's match360™ accurately determines the effectiveness of multiple campaigns by precisely measuring the revenue generated from online and offline sources such as emails, catalogs, affiliates, targeted emessaging, SEO, SMO, online ads, social media posts, and more. Raise your strategic marketing planning to a higher level.
---
[

List
Hygiene
]
You must cleanse your mailing lists as much as possible. Any time lists are missing parts of an address or name, the odds of successful delivery decrease. CLI uses a state-of-the-art merge/purge system to prepare your lists for successful delivery. Improving your deliverability starts with cleaning up your mailing lists. We help your mailings arrive at their destinations by verifying that addresses and ZIP codes are complete.
Merge/Purge
CLI utilizes a state-of-the-art merge/purge system. Our flexible parameter file driven system carries client data pertinent to your direct marketing needs. We help you establish list codes and list priorities prior to merge/purge and customize the merge/purge to meet your specific needs. CLI's merge/purge uses matching criteria that place significance in the full name and complete address. We help our clients eliminate duplicates and establish list families and segmentation. CLI supplies reports identifying purge drops, single buyers, multi-buyers, and more. These reports also provide the breakdown by two-time, three-time, and four-time plus multi-buyers as well as any duplication between lists and other list codes.
CASS Certification
Do you want to save time and money on mailing? With our CASS Certification reports, you can easily decide whether mailing certain names will benefit to your mail plan.
CLI's CASS Certification software includes ALL of the following:
ZIP Code Correction/Verification
Address Standardization
ZIP+4 Appending
Carrier Route Allocation
Line of Travel Sequencing
We update our postal database weekly with the latest USPS changes, delivering to you the most recent, up-to-date addressing information. Reports generated by CASS Certification provide counts by key code, indicating the presence or absence of a ZIP+4.
You never need to worry about going it alone—we assign an experienced and helpful Project Manager from our staff to guide you every step of the way.
---
[

List Rental
Fulfillment
]
Boost the productivity of your list managers with CLI RENTsource™. We pride ourselves on fast, effective list rental fulfillment. List orders pass through a thorough inspection by quality control analysts, and a dedicated project manager works directly with you to deliver the most profitable results. We also offer same day delivery at no charge for orders received before 2 P.M. Central time.
---
[

Marketing Promotions
Optimization
]
CLI provides you with the tools to accurately measure how well your marketing promotions work. We track source codes, create custom data models for your unique business situation to help you determine where to spend marketing dollars, determine how profitable various customer acquisition channels are, and provide the tools you need to handle merge/purge activities directly from your office.
Marketing continues growing an expensive part of doing business, but there's no reason you can't spend your marketing budget more wisely. CLI provides you with the data you need to allocate your marketing dollars for the most profitable results.
---
[

CLI Match
Source

™

]

Increasing sales is important, but it is equally important to know what campaigns these sales came from. Mail and Internet orders can be tricky to track, but knowing their source helps you plan future marketing efforts by telling you which campaigns succeeded and which did not. CLI MATCHsource™ takes care of this problem by comparing your unsourced orders to a mailing campaign and identifying which source prompted the purchase.

MATCHsource™ can tailor matchbacks for all your promotions regardless of type. You can choose to receive daily, weekly, or monthly reports that detail the correct source codes for all your orders in a specific time period. Unlike our competitors, CLI MATCHsource™ is not a one-time report; it's a database where matchback data may also be used in other analytic systems.
Modeling
Want a better response from your marketing dollars? Mass personalization helps strengthen customer loyalty and delivers you higher response rates. CLI uses custom data modeling to identify customers likely to respond—this helps you maximize the return on your marketing dollars.
Our industry-leading data modeling tools create custom models for your specific marketing and industry needs. These models find positive prospects, predict repeat buyers, profile customer bases, discover product affinity, and sell across product or company divisions. We generate tens of thousands of mathematical analyses on hundreds of variables using every modeling practice from RFM to extensive neural-network technology.
CLI prides itself on providing you cost-effective results quickly. Plus, we help you evaluate and analyze the results so you can put together the best possible list of mailing prospects.
Return on Investment Reporting
Do you know how much you spend to acquire customers? You should know when a customer actually becomes profitable so you can develop the best business plan. CLI's Lifetime Value and ROI Analysis tools tell you the true first-purchase source, subsequent return customers and their additional orders and dollars, and additional marketing costs incurred to achieve these additional orders. CLI provides the definitive way to discover the true cost of customer acquisition.
CLI SEGsource™
CLI SEGsource™ gives our clients remote access to our industry-leading segmentation application. We use the same technology our merge/purge analysts use to build customer house mailings but configured it in a way that allows our clients to connect directly to CLI's master database from their own offices. This convenient access allows our clients to manage the merge/purge aspect of marketing in-house.
Customizable fields available for segmentation include, but are not limited to:
Recency
Buyer/Requestor/Recipient Flag
Lifetime Purchase Channel
Product Family Purchase History
Frequency
First Purchase Source
Internet Purchase Activity
Model Score
Order Dollars
First Purchase Channel
Promotion History
Acquisition Source
---
[

Multi-Dimensional
Data Mining Tool
]
Assume complete control of your data from your own computer with CLI's Multi-Dimensional Data Mining Tool. You may access your master file to perform powerful analyses, run "what-ifs," get instant database counts, execute comparative tracking, and explore volumes of data with sub-second response. You may also further define selection criteria by ranking and sorting, drill through, filtering, exception highlighting, and subsets to retrieve specific counts of your records. Create high-quality print-ready reports customized to fit your needs—and you need no additional software.